Are you ready for mother natures gifts?
When you know, you KNOW…
I love it when I get this spark of desire inside and KNOW and FEEL this is the direction I want to go.
If that's you right now I'd love to help get you some essential oils at home!!
Please be truthful to who introduced you to the oils! If you already have a dōTERRA account, you will be unable to open one with me. This is doTERRA's policy and I loyally stand behind it. Also, please do not set up an account under your spouse's name if you already hold an account – that will be counted as a duplicate account. In our dōTERRA family we honor the source from which you were first educated about these gifts from nature so please head back to the person who introduced you and let them enroll you. They will be very happy to support you in your journey! When you're brand new to this world…. know I am honored and feel humble to be your guide and oil coach!!
How would you like to start?
The best way to start with essential oils – in my opinion – is with a starterkit! With a starterkit you'll get your account for free and you'll get a bundle deal on your oils. This so you can start strong and really support your life with the oils right away. 
Below I've got links for you to see which starterkits are available to you! 
Please know you don't NEED to start with a starterkit if you don't want to. It might be that you have a few very specific oils you want to start with. In that case you can start with an account and just select these oils!
The only thing is you don't get to enjoy the bundle deal…
CLICK TO DISCOVER WHICH ENROLMENT KITS ARE AVAILABLE TO YOU: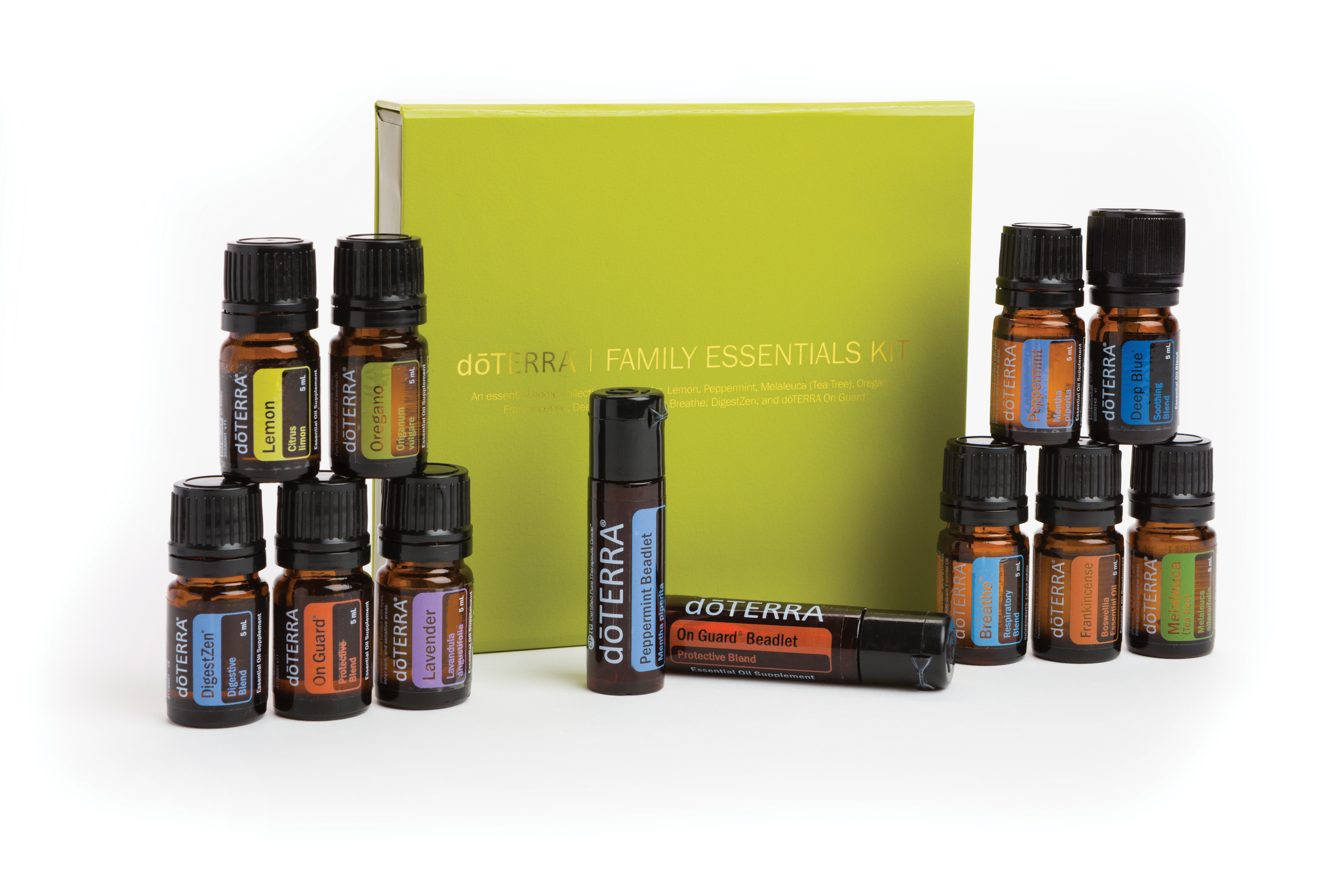 We call this the First Aid kit. It contains 5 ml bottles of the top 10 oils. Furthermore you'll get the peppermint beadlets (fresh feeling in your mouth), on guard beadlets (to support your throat). This kit is designed for a smaller budget OR for someone who wants to dip their toe in first…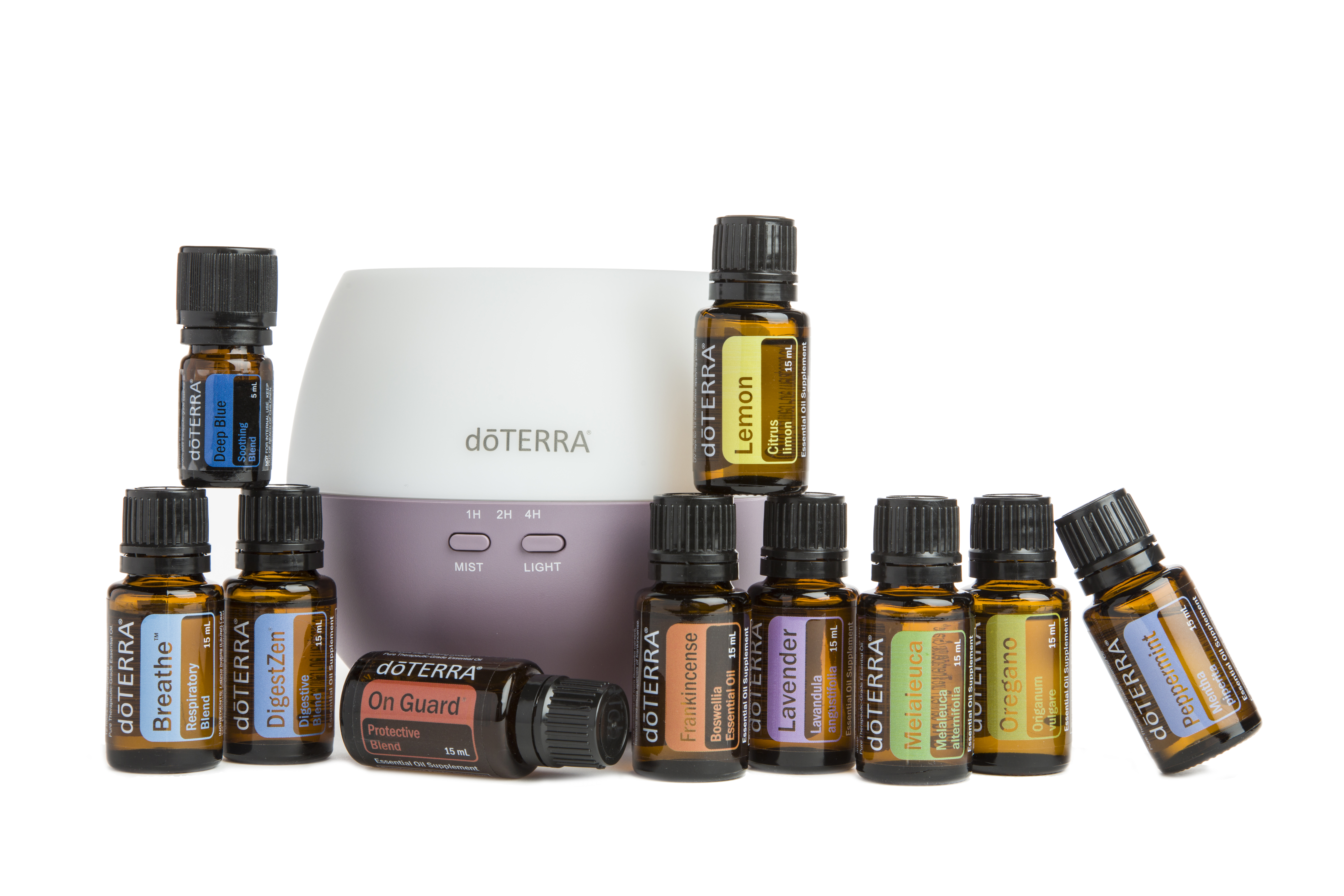 This kit contains the same oils (the top 10 oils) as the Family Essentials Kit, only in 15 ml bottles!
So you'll get 3 times the amount of oils for only double the price. Furthermore, you'll get a petal diffuser as a bonus!  So you can start diffusing right away.
This kit is for someone who's serious about changing their lifestyle!
You'll get oils to support you in your challenges & desires. And you'll get some amazing products from dōTERRA: diffuser, shampoo + conditioner, toothpaste, house cleaning, supplements, fractionated coconut oil, rub for muscle ache!
Frequently asked questions:
Can you tell me more about dōTERRA?
You can find more information about dōTERRA below:
What's the best way to get the oils in my home?
It's so wonderful to hear about your curiosity about essential oils. Now let's talk about how you can purchase them.
There are three ways to purchase dōTERRA essential oils.
The first way is retail. It's the most expensive way to buy oils. If you're sure you don't want a membership retail is for you. You can buy the oils retail via my webshop. Just click the link.
The second way is wholesale.
This is kind of like having a Costco card, where you have an annual membership that gives you access to their great products at the best prices. With dōTERRA, having a wholesale membership allows you to buy at 25% below the retail price. You still need to pay administration costs for your account.
The third way is by buying a starterkit. dōTERRA puts kits together that are cheaper than if you bought your oils individually. This is one of the ways you can purchase below wholesale. So if you add up the cost of all the oils,
the kits will always be cheaper. All the kits include a free wholesale membership, and you'll have everything you need at your fingertips. 
When you want to sign up for a membership account at dōTERRA just follow this link!
What do I get with an account?
Buying essential ois via a membership account at dōTERRA has a lot of nice perks:
25% discount on retail prices (wholesale prices!)
dōTERRA has an amazing  Loyalty Rewards Program, where you get reward points for buying every month (please know you don't havce to join if you don't want to and you can quit whenever you want).
Furthermore, when you sign up via me, you'll also get:
Support & coaching on your oils from me personally! I love connecting with you. Setting you up for succes with implementing the oils in your lifestyle! 
Team Earth, a young enthousiastic team with people who love to connect!
Our Team Earth Facebook group where you can share, ask and learn from each other! We've got some amazing videos with product education waiting for you! Furthermore, we organize live/ online events you get to join.
My online Masterclass (Dutch) about essential oils (value € 111,10).
An educational ebook Advanced Oil Magic (value. €12,-)
Oil Love Note via email to support you in your journey with the oils.
workshops about essential oils from Team Earth.  
Furthermore, if you fall in love with the oils. Know there is also an open invitation to join the business opportunity if you desire!
What you'll get:
What's the delivery time?
In general the oils will be shipped to you within the week. Sometimes you're lucky and you'll get them within 2 business days (also depending on your choice of payment). 
What are the requirements with an account?
There are no requirements. 
I advice you to use your oils daily. However, you can do as you please!
If you don't want to order again that's fine. If you want to order again, you can do so on your own via your own account! And if you want to order frequently please aks me about the Loyalte Rewards Program (LRP) of dōTERRA! It's the cheapest and most fun option to get the oils in your home! 
I have another question...
Personally, these oils have gifted me:
Trust in my intuition. It has happend so often that I was drawn to an oil and when I looked up the emotional meaning behind the oil – it was SPOT on!
Support for my family. When someone has a challenge, I always have an oil for it! 
Community. I've never experienced this sense of community as I do with dōTERRA. It's amazing when you meet people within this family. 
Healing in every sense: mind, body & soul.
I use them for EVERYTHING from cooking, to cleaning, to coaching, to drawing, to sleeping, to motivation, to…. whatever you can think of!
AND…. I just love to share them with you.
So: THANK  YOU so much for taking the time to learn more about these magical gifts from the earth.